Castor & Pollux Stew Organix Chicken Quinoa Carrot Tiny Feast Organic 3.5 Ounce
£0.00
155 in stock
Castor & Pollux Organix Tiny Feasts Organic Chicken, Quinoa & Carrot Stew Dog Food Trays, 3.5 Ounce is a wet dog food product that comes in a pack of 12.
It is made with natural and organic ingredients, including free-range chicken as the first ingredient, and a blend of superfoods for optimal nutrition.
Each tray weighs 3.5 ounces and is designed as a tiny feast for dogs.
The product is sold by various retailers, including Amazon, Walmart, Kroger, and Petco.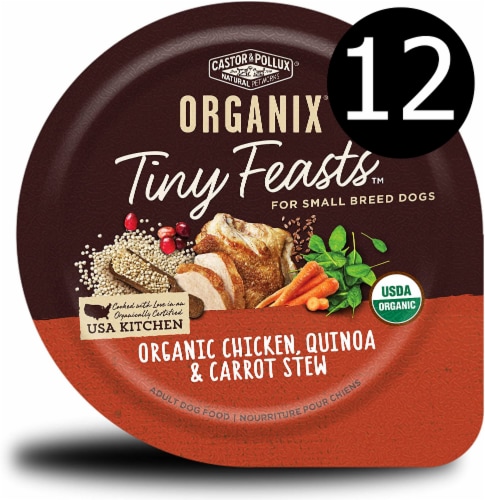 ;;;;;;;;"