Grandma Lucy's Artisan Dog Food Grain Free and Freeze-Dried – Artisan Chicken 1Lb Bag
£0.00
43 in stock
Grandma Lucy's Artisan Dog Food, Grain Free and Freeze-Dried – Artisan Chicken, 1Lb Bag is a grain-free, freeze-dried dog food made with fresh chicken.
It is an all-natural recipe that is ideal for pets with food sensitivities or picky eaters The chicken used in this recipe is high-quality and highly digestible protein without any added hormones.
The 1-lb bag of Grandma Lucy's Artisan Chicken Recipe Freeze-Dried/Grain-Free Dog Food makes 5 lbs. of fresh food The product is easy to prepare, just add water and wait for 3 minutes.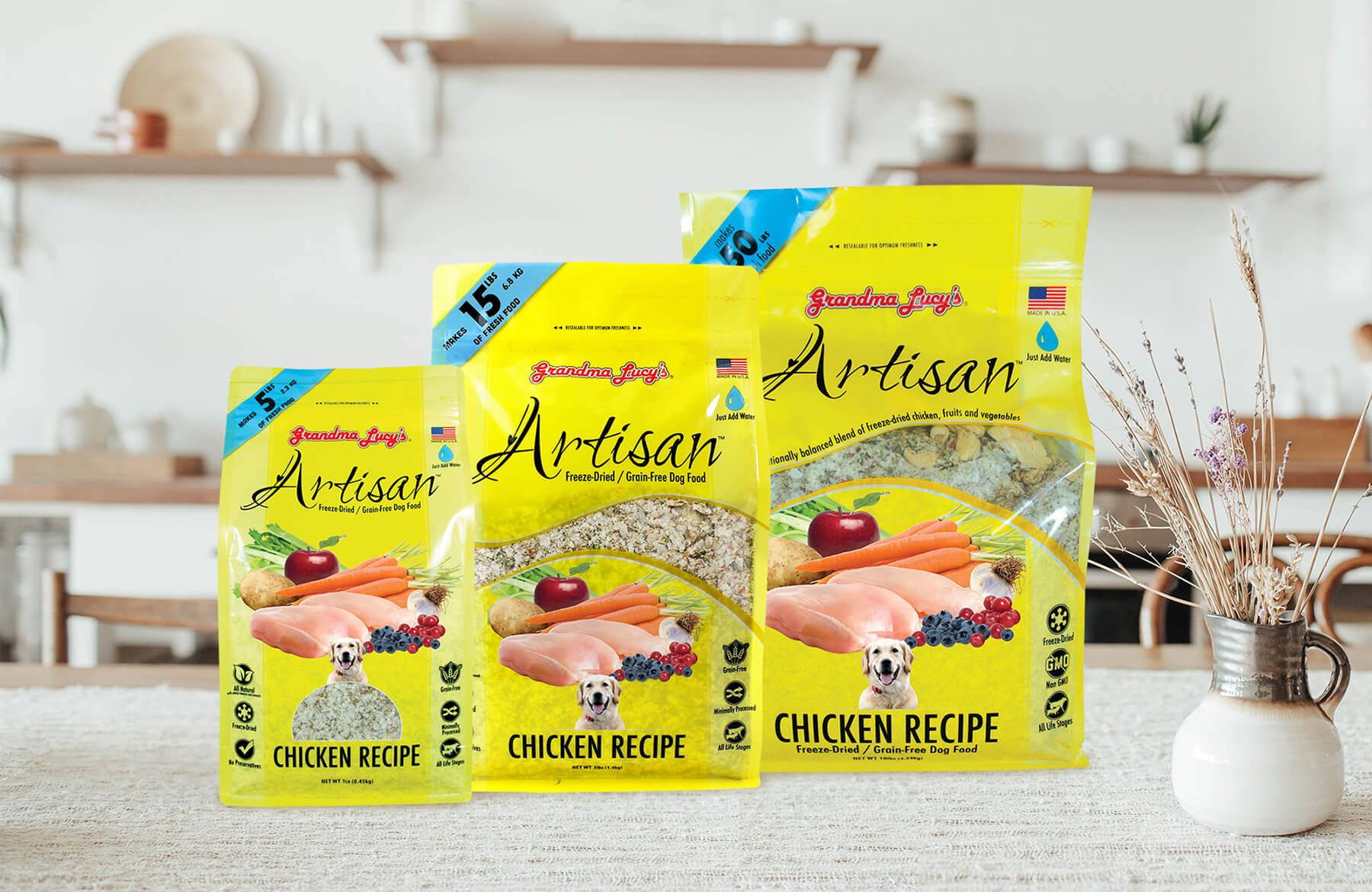 ;;;;;;;;;;"