ORIJEN Original Freeze Dried Medallions Grain Free Dry Dog Food and Topper WholePrey Ingredients 16 oz
£0.00
1203 in stock
ORIJEN Original Freeze Dried Medallions is a dog food and topper that is grain-free and made with WholePrey ingredients.
It is available in a 16 oz bag.
The ingredients include free-run chicken and turkey, wild-caught fish, and eggs.
The raw ingredients are frozen at their peak freshness and then freeze-dried to lock in the raw flavor.
The food is formulated to meet the nutritional levels established by the AAFCO Dog Food It can be fed as a nutrient-rich meal by adding warm water and stirring or as a delicious topper by crumbling medallions and adding them to your dog's favorite ORIJEN food.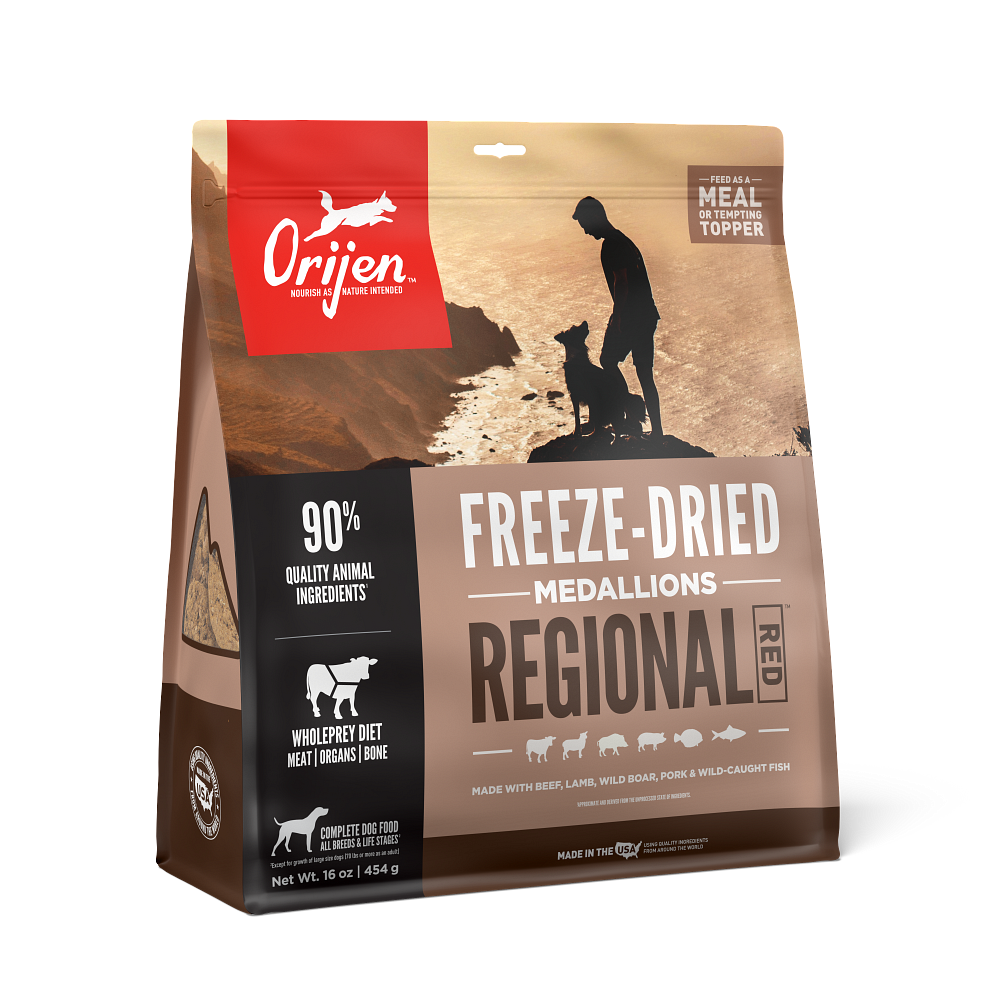 ;;;;;;;;;;"