Purina Moist and Meaty Rise and Shine Awaken Bacon and Egg Flavor Soft Dog Food Pouches – (4) 12 ct. Pouches
£0.00
93 in stock
Purina Moist and Meaty Rise and Shine Awaken Bacon and Egg Flavor Soft Dog Food Pouches are a type of wet dog food that comes in individual no-mess pouches They are made with real bacon and provide 100% complete and balanced nutrition for adult dogs.
Each package contains four 12-count pouches The tender, meaty morsels are perfect as a meal, snack, or added to dry food.
The high protein content and delicious flavor make it a popular choice among dogs.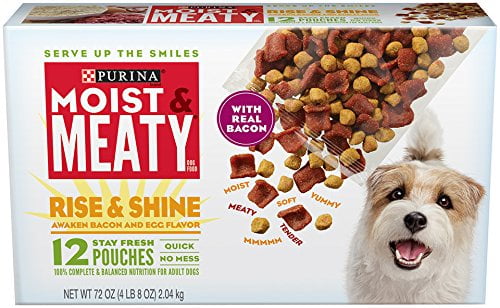 ;;;;;;;;;;"