Savannah Pet Food Ostrich Knuckle – Hypoallergenic – Made from 100% Ethically and Substainably Raised and Harvested Ostriches – 6 Ounce Pouch
£0.00
Out of stock
Savannah Pet Food Ostrich Knuckle is a natural and long-lasting dog gnaw treat that is made from high-quality ostrich bone.
It is a hypoallergenic protein source that is full of flavor, dense, and has a honeycomb structure that does not splinter.
The knuckle is made from only one ingredient, which is lean, free-range ostrich that is raised sustainably and ethically.
The product is available in a 6-ounce pouch.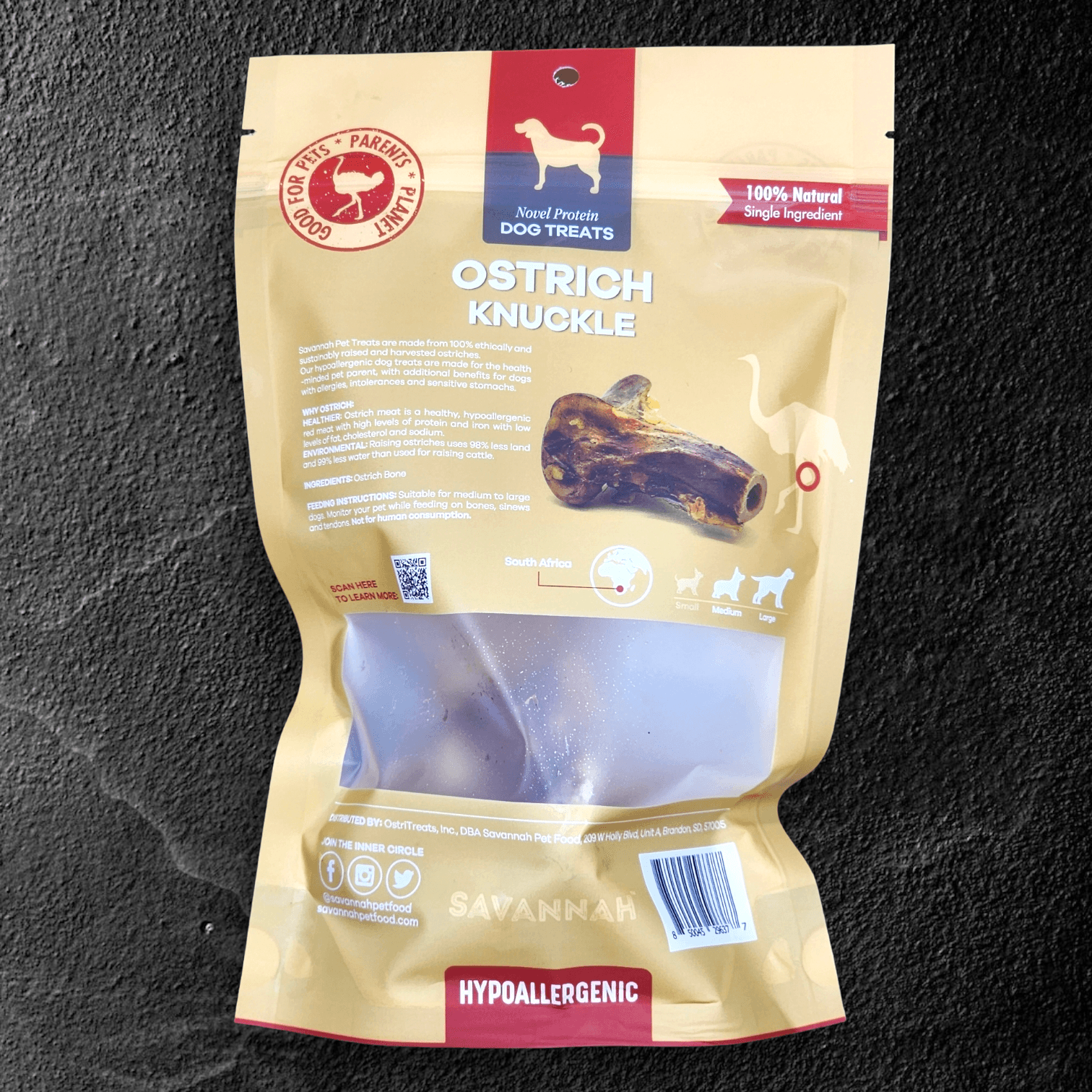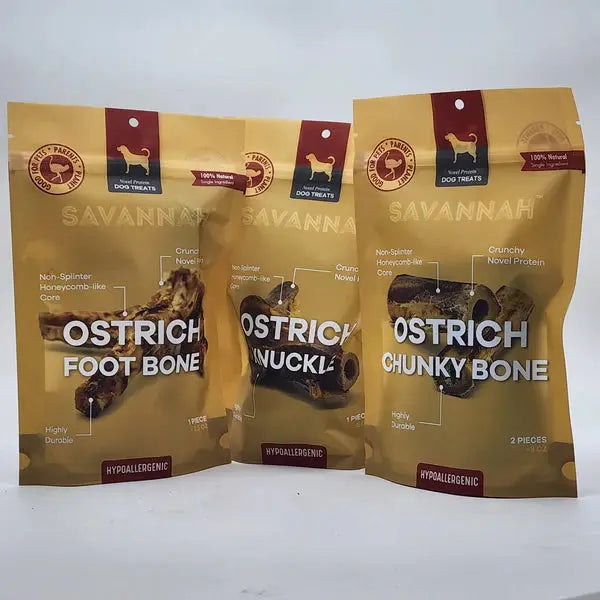 ;;;;;;;;;;"