SuperGravy Original Trio- 30-Scoop bags- Natural Dog Food Gravy Topper – Hydration Broth Food Mix – Human Grade – Kibble Seasoning for Picky Eaters – Gluten Free Grain Free Total 90 Scoops
£0.00
235 in stock
SuperGravy Original Trio is a natural dog food gravy topper that comes in 30-scoop bags.
It is a hydration broth food mix that is human grade and gluten-free, grain-free, and can be used as a kibble seasoning for picky eaters.
The trio includes three flavors: Paw Jus, ARFredo, and Barkinara The product is easy to use, and one scoop (1.5 tsp) is provided To make gravy, mix one scoop and ½ cup of water, and warm water blends best. Stir well The product can also be used to make a lighter broth by using 2 scoops per quart of water.
The broth can be used as a "boosted water" that encourages proper hydration and replenishes electrolytes for dogs.
ARFredo is the only meat-free SuperGravy, and it is made with Greek yogurt and Provolone cheese that provide digestible protein and delicious taste that excites even the pickiest eating dogs.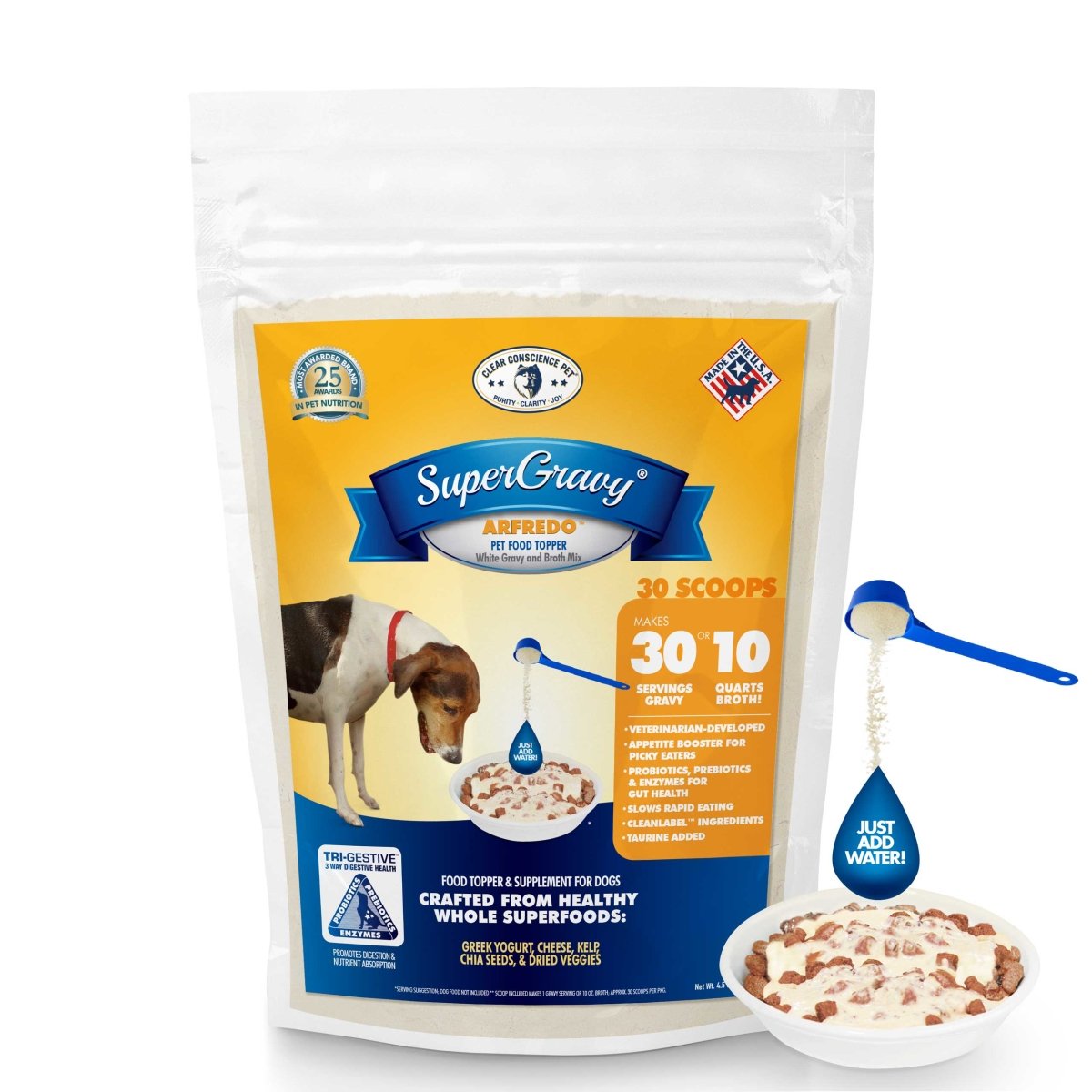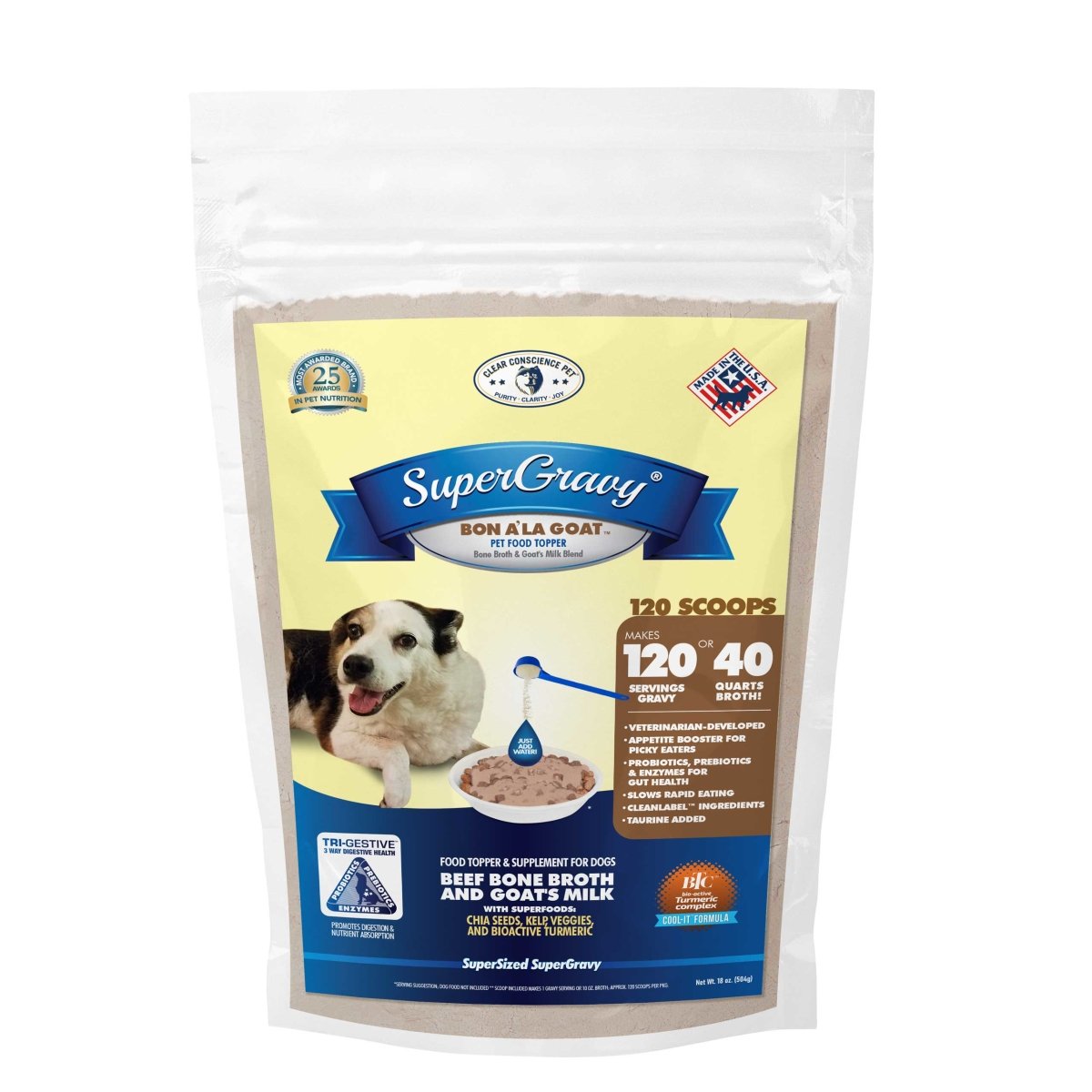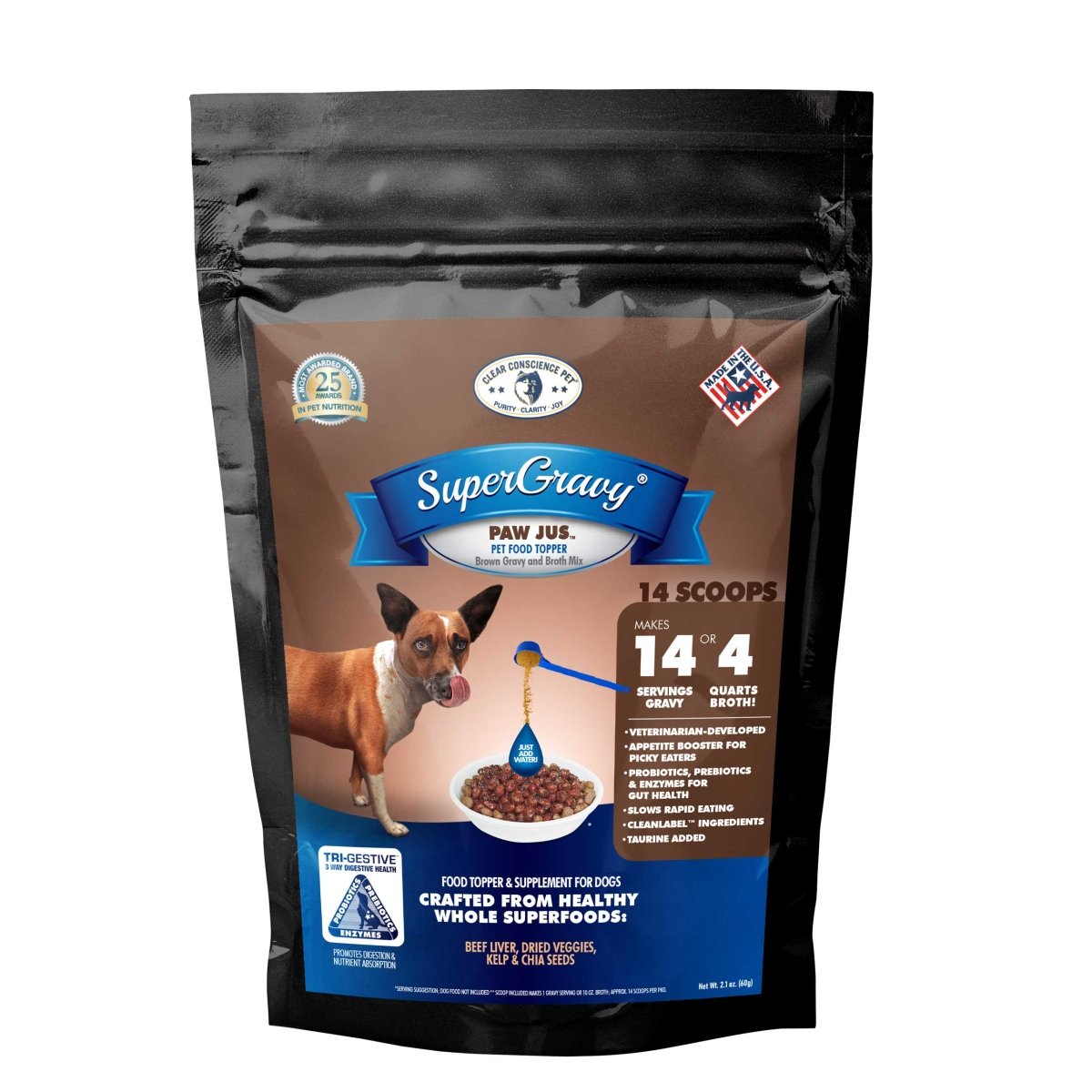 ;;;;;;;;;;"