Victor Super Premium Dog Food – Grain Free Stew – Turkey and Sweet Potato Stew Cuts in Gravy – Canned Wet Adult Dog Food – All Breed Sizes 12 x 13.2 oz Cans
£0.00
417 in stock
The Victor Super Premium Dog Food – Grain Free Stew – Turkey and Sweet Potato Stew Cuts in Gravy is a canned wet adult dog food suitable for all breed sizes. Here are some key details about this product:.
Made with premium turkey and sweet potato cuts in a tasty gravy.
Crafted with premium-quality ingredients like real turkey broth, turkey, chicken liver, and sweet potatoes.
Completely free of grains, making it suitable for dogs with allergies or sensitivities.
Can be used as a topper for Victor dog food kibble, providing well-balanced nutrition.
Sourced and made in the USA.
Comes in a case of 12 cans, each weighing 13.2 oz.
Please note that this information is based on the search results provided and may not include all the details about the product. It is always recommended to refer to the official product description or contact the manufacturer for complete and accurate information.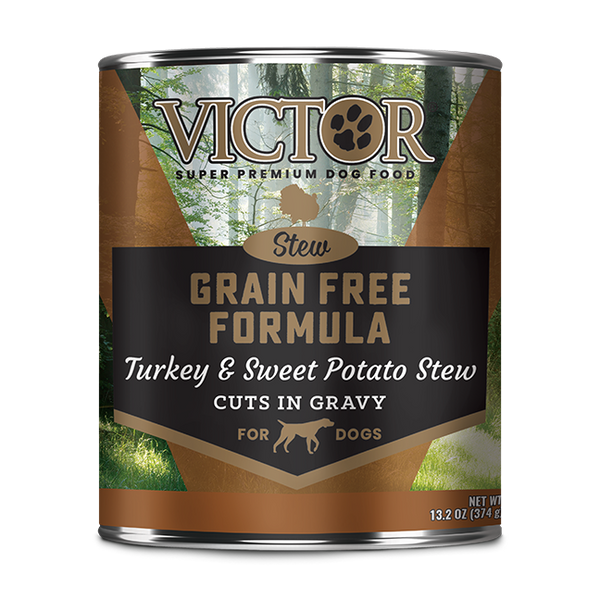 ;;;;;;;;;;"